Any accident involving a child is a traumatic event to both the victim and their family. The Freedman Law have successfully represented people who have suffered serious injuries or wrongful death in all types of accidents. Stop by our results page to see real life examples of personal injury cases.
Specializing in Injuries to Children
Our firm protects your child or loved ones legal rights
Children are susceptible to a wide range of dangers and risks. The scope and nature of children's injuries can be particularly damaging to a child's future. State and federal laws often include safety guidelines for children's products and activities, such laws are frequently ignored or simply not enforced. Too often, children are harmed, injured or even killed by the carelessness or negligence of others. The majority of serious unintentional child injuries could have been avoided if proper precautions were taken. We carefully investigate an accident scene and defective products and offer a comprehensive evaluation of circumstances surrounding an injury in order to identify responsible parties.
Cases we specialize in
Child injury cases are often very complex. We can help you recover financial compensation for: • Past and future medical bills • Pain and suffering • Mental anguish • Lost wages • Loss of consortium (for a spouse) • Disfigurement • Funeral costs (in wrongful death cases)
Responsible for negligence
Negligence is often the cause of many child injuries. Injuries can occur at a place of business, on a playground at school, a daycare, or a person's house. Responsible people for negligence may include:
Parents (the child's own)
Other children's parents (if the child was under their care at the time)
School or daycare during the time the child is entrusted in their care
With over
470+
reviews, our clients love us on
With over
470+
reviews, our clients love us on
$5,400,000
PERSONAL INJURY ACCIDENT
Wheelchair bound paraplegic client was being transported by the responsible party who failed to secure his wheelchair to the vehicle that was used to transport him. The responsible party rear-ended a stopped vehicle on the freeway causing the client to be propelled from his wheelchair into the dash of the vehicle. The client fractured his cervical vertebrae rendering him a quadriplegic. The settlement of his case enabled him to obtain 24-hour skilled nursing care at a private residence. He also received a new van for transportation and all new medical equipment to increase his quality of life.
$3,750,000
Armored Truck v. Pedestrian
Elderly Woman on motorized scooter was run over by an armored truck. The truck crushed her pelvis, hip and legs. The insurance carrier for the armored truck contended that the value of this elderly woman's future disability was insignificant. Thanks to The Freedman Law and associate attorneys, her claim resulted in a settlement of $3,750,000.00
$2,250,000
MOTOR VEHICLE ACCIDENT
Heading home from work, Client was thrown from his motorcycle approximately 10 feet after a truck turned left in front of him. Client was transported to the hospital by ambulance with right side facial trauma with swelling, right upper chest contusion, right hand and arm lacerations, right hip pain, and right leg pain. Client was admitted to the hospital with a right pelvic fracture, right lower extremity tibia fracture, right eyelid laceration and bruising, loss of consciousness, and multiple abrasions. Client was hospitalized for approximately thirteen days before his passing. Settlement was distributed along family members.
$5,400,000
PERSONAL INJURY ACCIDENT
$3,750,000
Armored Truck v. Pedestrian
$2,250,000
MOTOR VEHICLE ACCIDENT
Antaejah Canady, Antiana Canady & Pam Austin
Passenger in Motor Vehicle Accident
Take The First Step.
Peace of mind begins today. Fill out the form below for a quick call from our staff.
The use of the Internet for communications with the company will not establish an attorney-client relationship and messages containing confidential or time-sensitive information should not be sent.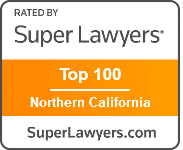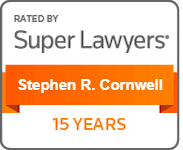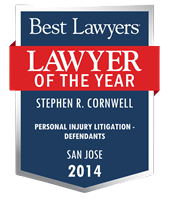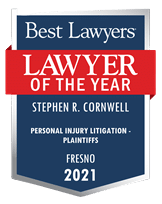 *This does not constitute a guarantee, warranty or prediction regarding the outcome of your legal matter. Facts and circumstances of your case may differ from the matters in which results and testimonials have been provided.
Copyright © 2020 Darryl B. Freedman, A Professional Personal Injury Law Corporation. All Rights Reserved.