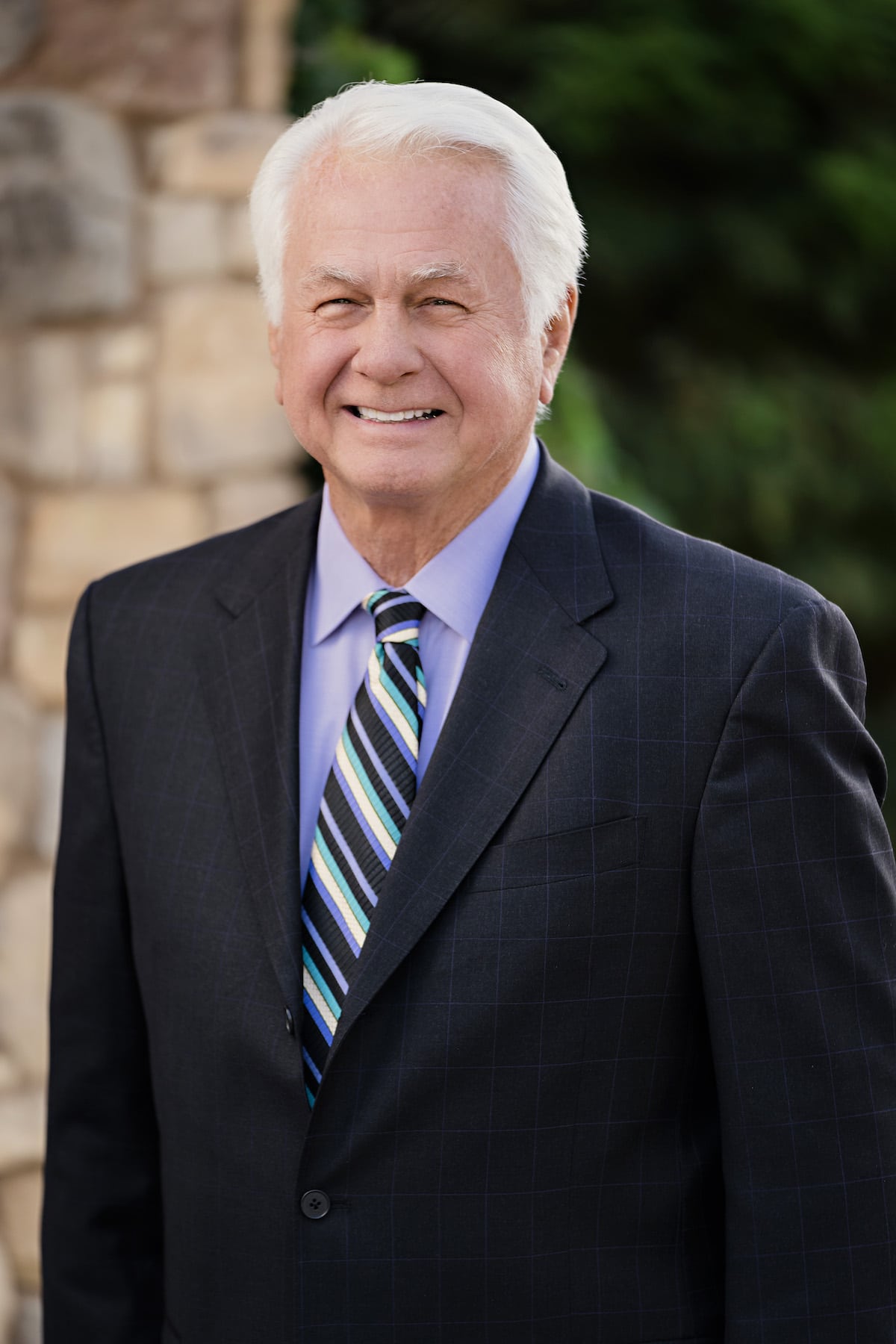 Stephen R. Cornwell
Personal Injury attorney
Stephen R. Cornwell
Personal Injury attorney
Joining our team as an owner and trial attorney, Stephen R. Cornwell, is recognized as one of the most experienced plaintiff's personal injury attorneys in the San Joaquin Valley, having tried over 150 cases in his 40 plus year career. He was raised in the San Francisco Bay Area, educated at San Jose State (BS 1964) and the University of California, Berkeley – Boalt Hall (JD 1967). He was admitted to the bar in 1967. He spent three years as a prosecutor in the Ventura County District Attorneys Office. In 1970, he joined the firm of McCormick, Barstow, Sheppard, Coyle & Best (later named McCormick, Barstow, Sheppard, Wayte & Carruth). At McCormick he specialized in a civil tort practice trying over one hundred jury trials. His experience involved trials in the areas of general negligence actions representing both plaintiffs and defendants, flood damage, employment representing both plaintiffs and defendants, fire, electricity, professional liability, crop damage, law firm dissolution, governmental entities, the defense of day-care centers, premises liability and products liability actions. He has defended several judges in matters before the California Commission on Judicial Performance. He has served, by appointment of the court, as Chair of the Defense Steering Committee for the 1994 Dust Storm suits, the largest motor vehicle accident in the history of the United States and Chair for the Plaintiff's Steering Committee in several large multiple motor vehicle collisions. He has appeared in numerous United States District Courts, before the Fifth District Court of Appeal and before the California Supreme Court.
Professional affiliations include the American Board of Trial Advocates in which he was admitted in 1973. He was elevated in ABOTA to the rank of Diplomate in 1995. He has served as President of the San Joaquin Valley Chapter of ABOTA and served as President of the California Chapters of ABOTA in 2002. He was invited to join and became a Fellow in the American College of Trial Lawyers in 1997. He has repeatedly been voted as a Super Lawyer in California and in 2014 was selected by his peers to be included in the Best Lawyers in America.
In November of 2000, he withdrew as a senior partner in civil litigation from the McCormick firm and formed his partnership with René Turner Sample as Cornwell & Sample, a firm specializing in civil trial practice for plaintiffs only. He is admitted to the bar of the United States Supreme Court and the Ninth Circuit Court of Appeals. As a plaintiff's personal injury lawyer, he has handled complex civil cases, representing families in litigation against large corporations and cases involving extremely serious injuries only the most experienced plaintiff's attorneys can handle. He finds the answers when other lawyers would have given up. His experience and tenacity have resulted in him having some of the most newsworthy verdicts and largest settlements in the Valley.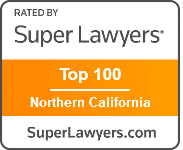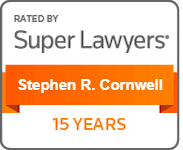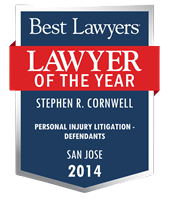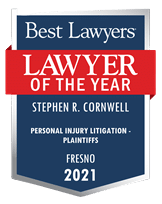 Take The First Step.
Peace of mind begins today. Fill out the form below for a quick call from our staff.
The use of the Internet for communications with the company will not establish an attorney-client relationship and messages containing confidential or time-sensitive information should not be sent.
*This does not constitute a guarantee, warranty or prediction regarding the outcome of your legal matter. Facts and circumstances of your case may differ from the matters in which results and testimonials have been provided.
Copyright © 2019 Darryl B. Freedman, A Professional Personal Injury Law Corporation. All Rights Reserved.