The Lawyer Who Resolves Falling Object Accidents in Fresno
Darryl B. Freedman and his firm have successfully represented people who have suffered serious injuries or wrongful death in all types of car/automobile, big rigs, trucks, motorcycles, distracted driving accidents and more. Stop by our results page to see real life examples of personal injury cases.
Other Practice Areas
Falling Objects
Owners of businesses are required to maintain a safe environment for their customers. Our firm has successful represented clients who were injured as a result of falling objects and are entitled to financial compensation. Falling objects can occur in many places, including:
Grocery stores
Warehouse stores
Bulk stores
Construction sites
Home and garden centers
With over
470+
reviews, our clients love us on
With over
470+
reviews, our clients love us on
$1,105,000
Big Rig / Trucking Accident
A family of three adult males was traveling home when they were t-boned by a distracted driver of a commercial vehicle. The collision caused the driver and passengers to sustain numerous injuries including a broken hip and leg, abdominal trauma, and fractured lumbar vertebrae. Result: $1,105,000
$250,000
Auto Collision due to Unsafe Freeway Lane Change

As a result of a collision caused by a sudden and unsafe lane change, our client suffered injuries to his shoulders, knee, ankle and headaches. He sought treatment with his primary physician, neurologist and orthopedic surgeon. Our client spent several months undergoing four surgical procedures to address the injuries he sustained in the September 2015 motor vehicle collision. He is fortunate that the procedures he underwent have alleviated many of the symptoms of which he initially complained.
$300,000
Automobile Accident
Client was rear ended on the freeway. She suffered a traumatic brain injury as well as a broken vertebra in her neck, broken ribs, and various injuries to her internal organs, which required a tracheostomy to help her breathe due. Result: The policy limit of $300,000.
$1,105,000
Big Rig / Trucking Accident
$250,000
Auto Collision due to Unsafe Freeway Lane Change

$300,000
Automobile Accident
Take The First Step.
Peace of mind begins today. Fill out the form below for a quick call from our staff.
The use of the Internet for communications with the company will not establish an attorney-client relationship and messages containing confidential or time-sensitive information should not be sent.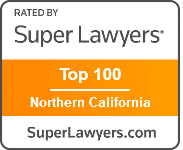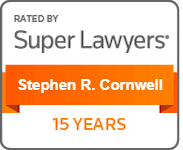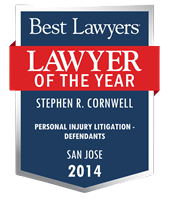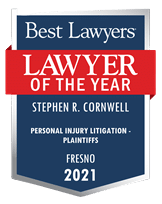 *This does not constitute a guarantee, warranty or prediction regarding the outcome of your legal matter. Facts and circumstances of your case may differ from the matters in which results and testimonials have been provided.
Copyright © 2020 Darryl B. Freedman, A Professional Personal Injury Law Corporation. All Rights Reserved.