Uninsured Motorist Accident Lawyer Fresno, CA
Being in an accident is stressful enough and being uninsured only adds more stress to the situation. Darryl B. Freedman and his firm have successfully represented people who have suffered serious injuries or wrongful death in all types of accidents. Stop by our results page to see real life examples of personal injury cases.
Uninsured/Underinsured Accidents
If you or a loved one been involved in an accident with an uninsured motorist, it can be a very confusing and complicated situation. What if the other driver just ran away or does not have insurance? Or what if you were a hit as a pedestrian by a driver who drove away or didn't have insurance? This is not unusual. Many drivers in California do NOT have insurance, so what should you do if the driver that hit you does not either?
Uninsured Motorist (UM) Claims
If you have uninsured motorist (UM) coverage on your auto insurance policy, you will be able to make a claim against your own insurance company for your losses without any detriment to you. Even if you personally do not have auto insurance coverage, you still may be covered. If you were a passenger in someone else's vehicle and the owner of the vehicle you were in has UM coverage, it should cover you. If you live with someone who is related to you who has UM coverage, it also may cover you. The UM insurance company pays when the other driver does NOT have any insurance. UM coverage pays for most (but not all) of the things that the other person's insurance would have paid if it existed. UM insurance coverage should cover the following losses:
Ambulance, paramedic, hospital and medical bills, including dental, x-ray, MRI and prescriptions.
Loss of wages, earnings and income.
Pain, suffering, disfigurement, emotional distress and loss of enjoyment of life activities.
Loss of future earnings and earning capacity.
Underinsured Motorist (UiM) Claims
Underinsured motorist coverage (UIM) is not quite the same as uninsured motorist (UM) coverage. UIM applies when the person who caused your accident has auto liability insurance but the limits are not high enough or sufficient to fully compensate you for your losses. In contrast, uninsured motorist (UM) coverage, discussed above, applies when the other party does NOT have any auto insurance at all. The many rules, procedures and overall complexity of Uninsured Motorist and Underinsured Motorist Claims require representation by an experienced Auto Accident Attorney. To potentially help you through your situation, call or email us to set up an appointment.
There are some things that UM coverage may not cover, including the following:
Property Damage
UM coverage does not cover damage to your car, towing, rental or loss of use. However, you may also have collision coverage that does pay for property damage, less your deductible, and UM waiver of deductible that may cover your deductible. You may also have rental reimbursement and towing coverage. Check your policy coverage carefully and give a copy of your coverage declaration page to your attorney to review.
Punitive Damages
These damages are not covered unless your own insurance company wrongfully handles your UM claim. Then you may be able to bring a separate action against it for the bad faith handling of your claim. If you think this may apply, you should immediately consult our offices for advice.
With over
470+
reviews, our clients love us on
With over
470+
reviews, our clients love us on
$100,000
Active Elderly Driver T-boned when Driver Ran a Red Light
Our client, an active great-grandmother, was T-boned on her driver's door by someone who ran a red light. She was rushed to the hospital in need of surgery to repair her spleen and also sustained a broken arm and pelvis. After her accident, it was necessary for her to be in a rehabilitation center for several months, before she was finally able to return to her home. Prior to her accident, our client was a very involved great-grandmother and often cheered from the sidelines at her great-grandson's soccer games. Now, she is on the mend and hoping to be back at those soccer games this fall.
$495,000
Drunk Driver Accident
A passenger in a vehicle which was struck by a drunk driver. The crash broke her femur and a bone in her foot which both required surgery. The crash also caused injuries to her liver as well as fracturing vertebrae in her lower back. Result: Policy Limits distribution on the drunk driver policy and $495,000 policy limits recovery on the Underinsured Motorist policy.
$100,000
Pedestrian Struck my Golf Cart
A 53-year-old woman was standing on the side of a residential roadway when she was hit by a golf-cart. Our client was knocked unconscious and was later diagnosed with a neurocognitive disorder secondary to a traumatic brain injury; post-traumatic stress disorder; depressive disorder; anxiety disorder; nasal abrasions and contusion, loss of consciousness, concussion, lost sense of smell, amnesia for the incident; headaches, neck pain, right forearm to hand paresthesia; left scapular and shoulder pain. She has been delightfully optimistic through this trying recovery process, has retrained herself, and has moved forward with a positive outlook.
$100,000
Active Elderly Driver T-boned when Driver Ran a Red Light
$495,000
Drunk Driver Accident
$100,000
Pedestrian Struck my Golf Cart
Take The First Step.
Peace of mind begins today. Fill out the form below for a quick call from our staff.
The use of the Internet for communications with the company will not establish an attorney-client relationship and messages containing confidential or time-sensitive information should not be sent.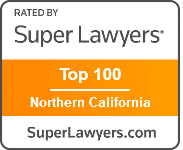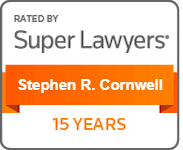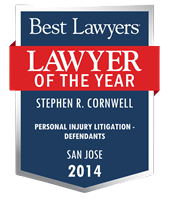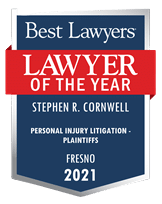 *This does not constitute a guarantee, warranty or prediction regarding the outcome of your legal matter. Facts and circumstances of your case may differ from the matters in which results and testimonials have been provided.
Copyright © 2020 Darryl B. Freedman, A Professional Personal Injury Law Corporation. All Rights Reserved.