Are You in Need of A Car Accident Lawyer in Fresno?
Darryl B. Freedman and his firm have successfully represented people who have suffered serious injuries or wrongful death in all types of car/automobile, big rigs, trucks, motorcycles, distracted driving accidents and more. Stop by our results page to see real life examples of personal injury cases.
Automobile/Car Accidents
Big Rigs, Trucks, Motorcycles, Bus, Bicycles, Pedestrian Accidents, Distracted Driving & More.
When a person or family is injured in an automobile accident that was caused by another party, the law allows compensation for, among other items:
Damage to vehicle including rental car expenses while car is being repaired or valued
Out-of-pocket losses such as past and future medical bills and lost wages
Past and future pain and suffering endured as a result of the injury
Insurance & Medical EXPENSES
There are various types of insurance to potentially cover a person for injuries sustained in an automobile accident including their own automobile policy, which may or may not have medical payments coverage or uninsured/underinsured motorist coverage. The at-fault party may or may not also have coverage, which may or may not be enough to compensate you for your loss. You may also use your own health insurance for your medical expenses, but they typically require that you pay them back out of any future settlement or judgment. An attorney can assist you in sorting through your available health coverage options.
Document all losses!
Keep copies of medical bills and receipts for out-of-pocket expenses.
Take photographs of visible signs of injury.
Document all days missed from work and how your everyday life was impacted as a result of your injury.
Remember that everything you say about the accident to anyone (your doctor, your friends, the police, the insurance company for the other side, etc.) can be used against you later in litigation, so accuracy is always important.
Once you have retained an attorney, that attorney can assist you in communicating with outside entities, including insurance companies.
*These words of experience are not intended as legal advice or as a substitute for retaining an attorney, but again, are just words of experience that people who have been injured have found helpful when they are first making inquiries into how best to proceed.
With over
470+
reviews, our clients love us on
With over
470+
reviews, our clients love us on
$5,400,000
PERSONAL INJURY ACCIDENT
Wheelchair bound paraplegic client was being transported by the responsible party who failed to secure his wheelchair to the vehicle that was used to transport him. The responsible party rear-ended a stopped vehicle on the freeway causing the client to be propelled from his wheelchair into the dash of the vehicle. The client fractured his cervical vertebrae rendering him a quadriplegic. The settlement of his case enabled him to obtain 24-hour skilled nursing care at a private residence. He also received a new van for transportation and all new medical equipment to increase his quality of life.
$1,105,000
Big Rig trucking accident
A family of three adult males was traveling home when they were t-boned by a distracted driver of a commercial vehicle. The collision caused the driver and passengers to sustain numerous injuries including a broken hip and leg, abdominal trauma, and fractured lumbar vertebrae. Result: $1,105,000
$2,250,000
MOTOR VEHICLE ACCIDENT
Heading home from work, Client was thrown from his motorcycle approximately 10 feet after a truck turned left in front of him. Client was transported to the hospital by ambulance with right side facial trauma with swelling, right upper chest contusion, right hand and arm lacerations, right hip pain, and right leg pain. Client was admitted to the hospital with a right pelvic fracture, right lower extremity tibia fracture, right eyelid laceration and bruising, loss of consciousness, and multiple abrasions. Client was hospitalized for approximately thirteen days before his passing. Settlement was distributed along family members.
$5,400,000
PERSONAL INJURY ACCIDENT
$1,105,000
Big Rig trucking accident
$2,250,000
MOTOR VEHICLE ACCIDENT
Take The First Step.
Peace of mind begins today. Fill out the form below for a quick call from our staff.
The use of the Internet for communications with the company will not establish an attorney-client relationship and messages containing confidential or time-sensitive information should not be sent.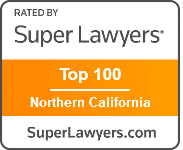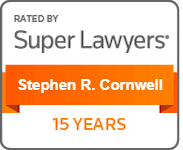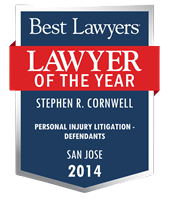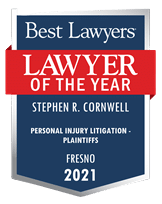 *This does not constitute a guarantee, warranty or prediction regarding the outcome of your legal matter. Facts and circumstances of your case may differ from the matters in which results and testimonials have been provided.
Copyright © 2020 Darryl B. Freedman, A Professional Personal Injury Law Corporation. All Rights Reserved.