Slip and Fall Lawyer Fresno, CA
No one expects to suffer a serious injury due to falling at the fault of another's negligence. Darryl B. Freedman and his firm have successfully represented people who have suffered serious injuries in all types of slip & fall accidents. Stop by our results page to see real life examples of personal injury cases.
Slip & Fall Accidents
Slip & Fall / Trip & Fall Injuries on Public/Private Property
If you've slipped and/or fallen and were hurt, you need to know what options you have for recovery, both medically and financially. It's important to get the medical treatment you need, but it's also important to talk to an experienced lawyer about your legal options. Many slip and fall accidents can easily be prevented if property owners had taken the steps needed to protect the public. Our goal is to ensure irresponsible property owners take responsibility for their actions – through financial compensation to victims. Our firm has helped many injured people recover financial losses incurred as a result of their injury. These accidents can happen suddenly, without warning, and can cause serious bodily harm, leaving thousands of dollars in medical bills and serious amounts of pain. As a slip & fall victim, you can be compensated for:
Pain/Suffering
Medical Bills for the care you've already received, and will receive in the future
Lost Wages
With over
470+
reviews, our clients love us on
With over
470+
reviews, our clients love us on
$500,000
Public Transportation Injury
A passenger on a City of Fresno FAX bus was thrown from her seat when the driver negligently stopped. Due to the fall she suffered a broken femur which required emergency surgery. She also required extensive rehabilitation for her knee. Result: $500,000.
$4,000,000
Automobile Collision and Defective Safety Restraint
The collision was to the passenger's side of the vehicle. The violent nature of the collision caused the safety restraint to fail, wrapping around her left arm, traumatically amputating her left arm at the shoulder, and throwing the client across the interior of the vehicle, and out of the passenger side of the car. Attorney, Darryl B. Freedman, contended the safety restraint had a defective buckle, which released during the collision, causing the traumatic amputation of client's left arm. Client underwent surgical procedures to close the wound as doctors were unable to reattach her arm. Client is permanently disfigured and disabled. Defendant automobile manufacturer hired numerous experts who contended that client was not wearing the safety restraint at the time of the collision.
$3,750,000
Armored Truck v. Pedestrian
Elderly Woman on motorized scooter was run over by an armored truck. The truck crushed her pelvis, hip and legs. The insurance carrier for the armored truck contended that the value of this elderly woman's future disability was insignificant. Thanks to The Freedman Law and associate attorneys, her claim resulted in a settlement of $3,750,000.00
$500,000
Public Transportation Injury
$4,000,000
Automobile Collision and Defective Safety Restraint
$3,750,000
Armored Truck v. Pedestrian
Motorcycle Vs. car accident
Thelma Edison & Thor Aksland
Take The First Step.
Peace of mind begins today. Fill out the form below for a quick call from our staff.
The use of the Internet for communications with the company will not establish an attorney-client relationship and messages containing confidential or time-sensitive information should not be sent.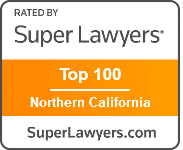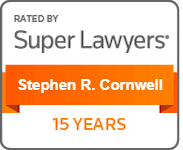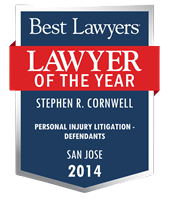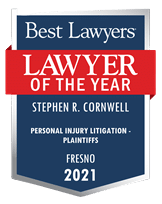 *This does not constitute a guarantee, warranty or prediction regarding the outcome of your legal matter. Facts and circumstances of your case may differ from the matters in which results and testimonials have been provided.
Copyright © 2020 Darryl B. Freedman, A Professional Personal Injury Law Corporation. All Rights Reserved.