Your Dog Bite Lawyer in Fresno, CA
Dog bites and other animal-related injuries are valid cases where the animal's owner is held liable. Darryl B. Freedman and his firm have successfully represented people who have suffered serious injuries in all types of animal-related accidents. Stop by our results page to see real life examples of personal injury cases.
Dog Bite Lawyer
Dog Bite or Animal Attack Injury.
If you or a loved one has been attacked by an animal or bitten by a dog, it's an extremely traumatic experience. As a victim, you are entitled to the following applicable compensation:
Future medical care
Plastic surgery if necessary
Recovery of loss of earnings
Medical attention for all injuries
Money for pain and suffering
Compensation for emotional distress
Reimbursement of medical bills
Psychological counseling if necessary
With over
470+
reviews, our clients love us on
With over
470+
reviews, our clients love us on
$100,000
Semi-truck Pulled Out in Front of Traffic

A family man and correctional officer was traveling northbound on HWY 145 when a semi-truck pulled out of a driveway in front of him. There was no way for our client to avoid the crash, which caused him to collide with the trailer. As a result of the collision, he suffered a fracture to his left wrist, an injured neck, and hip. While the fracture in his wrist and hip pain healed, his neck pain persisted and he underwent several injections to alleviate the symptoms in his neck. Throughout his recovery, he has maintained a positive attitude with a lot of loving family support.
$250,000
Auto Collision due to Unsafe Freeway Lane Change

As a result of a collision caused by a sudden and unsafe lane change, our client suffered injuries to his shoulders, knee, ankle and headaches. He sought treatment with his primary physician, neurologist and orthopedic surgeon. Our client spent several months undergoing four surgical procedures to address the injuries he sustained in the September 2015 motor vehicle collision. He is fortunate that the procedures he underwent have alleviated many of the symptoms of which he initially complained.
$5,400,000
Personal Injury
Wheelchair bound paraplegic client was being transported by the responsible party who failed to secure his wheelchair to the vehicle that was used to transport him. The responsible party rear-ended a stopped vehicle on the freeway causing the client to be propelled from his wheelchair into the dash of the vehicle. The client fractured his cervical vertebrae rendering him a quadriplegic. The settlement of his case enabled him to obtain 24-hour skilled nursing care at a private residence. He also received a new van for transportation and all new medical equipment to increase his quality of life.
$100,000
Semi-truck Pulled Out in Front of Traffic

$250,000
Auto Collision due to Unsafe Freeway Lane Change

$5,400,000
Personal Injury
Take The First Step.
Peace of mind begins today. Fill out the form below for a quick call from our staff.
The use of the Internet for communications with the company will not establish an attorney-client relationship and messages containing confidential or time-sensitive information should not be sent.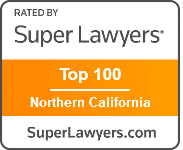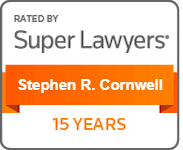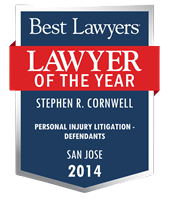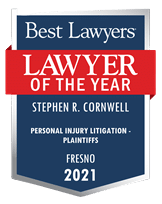 *This does not constitute a guarantee, warranty or prediction regarding the outcome of your legal matter. Facts and circumstances of your case may differ from the matters in which results and testimonials have been provided.
Copyright © 2020 Darryl B. Freedman, A Professional Personal Injury Law Corporation. All Rights Reserved.