Have You Been In A Distracted Driver Accident and Need a Lawyer?
Being in an accident is a traumatic experience & when it is due to a distracted driver, compensation is deserved. Darryl B. Freedman and his firm have successfully represented people who have suffered serious injuries or wrongful death in all types of distracted driving accidents. Stop by our results page to see real life examples of personal injury cases.
Distracted Drivers Accidents
Distracted driving still regularly occurs even with the numerous recent laws designed to stop it. These kind of accidents can result in single-vehicle crashes involving pedestrian and bicycle accidents, or multi-vehicle accidents. These accidents are caused directly by driver negligence and could have been easily prevented. By filing a personal injury claim with the help of an understanding and experienced attorney, you can receive compensation for the physical, emotional, and financial damages you suffered as the result of an accident caused by a distracted driver.
Distracted driving is any action that takes your attention away from the road while driving. This is very dangerous and puts everyone on the road in danger. The most common types of distracted driving include:
Texting and driving
Eating while driving
Applying make-up and driving
Talking to passengers
Talking on cell phone
Smart phone use
GPS
Changing radio stations or stereo use
With over
470+
reviews, our clients love us on
With over
470+
reviews, our clients love us on
$2,187,000
Motor Vehicle Accident
While stopped for a school bus, Client's vehicle was rear ended by a vehicle traveling at a speed of approximately 55 miles per hour. Client fractured his back, resulting in two lumbar fusions. The first fusion involved two levels at L4-S1 and about a year later, a single level fusion was also required at L3-L4. Client also suffered a head injury and severe strains of his neck, right hip area, and right ankle. Client continued to experience relentless pain as well as post concussive symptoms and depression.
$1,500,000
Pedestrian Accident
The client, who was a pedestrian and was J-walking, was struck by a company vehicle who was unsafely backing to retrieve merchandise that became dislodged from the rear of the vehicle. The client was hospitalized for approximately 3 weeks and sustained a fractured pelvis and required two hernia surgeries. The responsible party argued that the Freedman Law, INC.'s client was negligent for failing to observe the company vehicle backing unlawfully down the street. They also argued that the client was outside the crosswalk and responsible for his own injuries.
$2,250,000
Motor Vehicle Accident
Heading home from work, Client was thrown from his motorcycle approximately 10 feet after a truck turned left in front of him. Client was transported to the hospital by ambulance with right side facial trauma with swelling, right upper chest contusion, right hand and arm lacerations, right hip pain, and right leg pain. Client was admitted to the hospital with a right pelvic fracture, right lower extremity tibia fracture, right eyelid laceration and bruising, loss of consciousness, and multiple abrasions. Client was hospitalized for approximately thirteen days before his passing. Settlement was distributed along family members.
$2,187,000
Motor Vehicle Accident
$1,500,000
Pedestrian Accident
$2,250,000
Motor Vehicle Accident
Take The First Step.
Peace of mind begins today. Fill out the form below for a quick call from our staff.
The use of the Internet for communications with the company will not establish an attorney-client relationship and messages containing confidential or time-sensitive information should not be sent.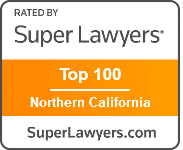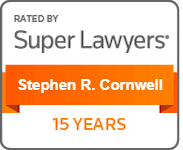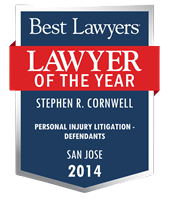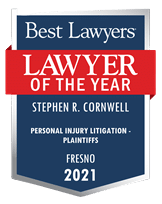 *This does not constitute a guarantee, warranty or prediction regarding the outcome of your legal matter. Facts and circumstances of your case may differ from the matters in which results and testimonials have been provided.
Copyright © 2020 Darryl B. Freedman, A Professional Personal Injury Law Corporation. All Rights Reserved.