Your Personal Injury Attorney in Fresno, CA
Darryl B. Freedman and his firm have successfully represented people who have suffered serious injuries or wrongful death in all types of car/automobile, big rigs, trucks, motorcycles, distracted driving accidents and more. Stop by our results page to see real life examples of personal injury cases.
Personal Injury Lawyer Fresno
WHAT KINDS OF COMPENSATION ARE YOU ENTITLED TO?
Out-of-pocket losses such as past, current, and future medical bills
Lost wages
Past, current, and future pain & suffering as a result of the injury
Considering Legal Action? Here are the Top 3 Things to Know:
Keep copies of medical bills and receipts for out-of-pocket expenses.
Take photographs of visible signs of injury.
Document all days missed from work and how your everyday life was impacted as a result of your injury.
Remember that if you speak to your doctor, your friends, the police, the insurance company, it can be later used against you in litigation, so make sure to retain an attorney that will help you communicate with these entities.
2. Establish Liability
If you decide that the plaintiff was harmed and that defendant's negligence was a substantial factor in causing the harm, you also must decide:
How much money will reasonably compensate the plaintiff for the harm. This compensation is called "damages."
The amount of damages must include an award for each item of harm that was caused by defendant's wrongful conduct, even if the particular harm could not have been anticipated.
Plaintiff does not have to prove the exact amount of damages that will provide reasonable compensation for the harm.
You must not speculate or guess in awarding damages.
Medical Expenses – Past and Future
Prove the reasonable cost of reasonably necessary medical care that has been received or will need to be received.
Past and Future Lost Earnings
Prove the amount of income they have lost to date or the amount of income they will be reasonably certain to lose in the future as a result of the injury.
Lost Earning Capacity
Prove the amount of money the plaintiff would have been reasonably certain to earn if the injury had not occurred.
Loss of Ability to Provide Household Services
Prove the reasonable value of the services the plaintiff would have been reasonably certain to provide to their household if the injury had not occurred.
You must use your judgment to decide a reasonable amount based on the evidence and your common sense.
No Punitive Damages
You must not include in your award any damages to punish or make an example of a defendant.
You must award only the damages that fairly compensate plaintiff for their loss.
Arguments of Counsel Not Evidence of Damages
Your award must be based on your reasoned judgment applied to the testimony of the witnesses and the other evidence that has been admitted during trial.
Aggravation of Preexisting Condition or Disability
The plaintiff is not entitled to damages for any physical or emotional condition that he had before the defendant's conduct occurred.
If plaintiff had a physical or emotional condition that was made worse by the defendant's wrongful conduct, you must award damages that will reasonably and fairly compensate him for the effect on that condition.
Unusually Susceptible Plaintiff
You must decide the full amount of money that will reasonably and fairly compensate the plaintiff for all damages caused by the wrongful conduct of the defendant, even if the plaintiff was more susceptible to injury than a normally healthy person would have been, and even if a normally healthy person would not have suffered similar injury.
Mitigation of Damages (Personal Injury)
The plaintiff is not entitled to recover damages for harm that defendant proves plaintiff could have avoided with reasonable efforts or expenditures.
If the plaintiff made reasonable efforts to avoid harm, then your award should include reasonable amounts that he spent for this purpose.
Causation: Substantial Factor
A substantial factor in causing harm is a factor that a reasonable person would consider to have contributed to the harm.
It must be more than a remote or trivial factor.
It does not have to be the only cause of the harm. [Conduct is not a substantial factor in causing harm if the same harm would have occurred without that conduct.]
*These words of experience are not intended as legal advice or as a substitute for retaining an attorney, but again, are just words of experience that people who have been injured have found helpful when they are first making inquiries into how best to proceed.
With over
470+
reviews, our clients love us on
With over
470+
reviews, our clients love us on
$1,105,000
A family of three adult males was traveling home when they were t-boned by a distracted driver of a commercial vehicle. The collision caused the driver and passengers to sustain numerous injuries including a broken hip and leg, abdominal trauma, and fractured lumbar vertebrae. Result: $1,105,000
$250,000
Auto Collision due to Unsafe Freeway Lane Change

As a result of a collision caused by a sudden and unsafe lane change, our client suffered injuries to his shoulders, knee, ankle and headaches. He sought treatment with his primary physician, neurologist and orthopedic surgeon. Our client spent several months undergoing four surgical procedures to address the injuries he sustained in the September 2015 motor vehicle collision. He is fortunate that the procedures he underwent have alleviated many of the symptoms of which he initially complained.
$300,000
Automobile Accident
Client was rear ended on the freeway. She suffered a traumatic brain injury as well as a broken vertebra in her neck, broken ribs, and various injuries to her internal organs, which required a tracheostomy to help her breathe due. Result: The policy limit of $300,000.
Motorcycle Vs. car accident
Take The First Step.
Peace of mind begins today. Fill out the form below for a quick call from our staff.
The use of the Internet for communications with the company will not establish an attorney-client relationship and messages containing confidential or time-sensitive information should not be sent.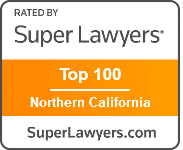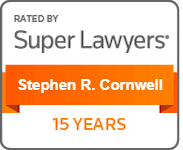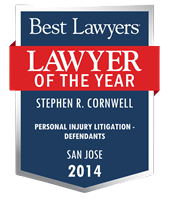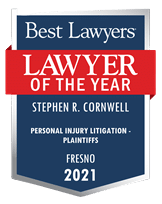 *This does not constitute a guarantee, warranty or prediction regarding the outcome of your legal matter. Facts and circumstances of your case may differ from the matters in which results and testimonials have been provided.
Copyright © 2020 Darryl B. Freedman, A Professional Personal Injury Law Corporation. All Rights Reserved.