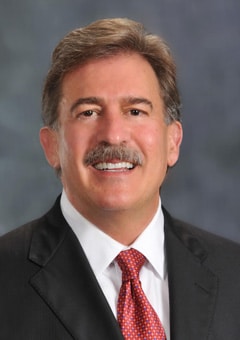 July 29, 1962-December 19, 2018
Darryl B. Freedman
Personal Injury attorney
Darryl B. Freedman
Personal Injury attorney
Darryl Freedman founded The Law Offices of Darryl B. Freedman in 1994.  Darryl worked his way through Fresno State and San Joaquin College of Law and with his unique dedication to customer service, soon became the highest rated personal injury attorney in the Central Valley. He served over 10,000 local clients.  In 2000, Darryl partnered with two local trial attorneys, Stephen R. Cornwell and Rene' Turner Sample of Cornwell & Sample.  Together, Cornwell, Sample & Freedman purchased a building out of which each of their firms practiced for many years.   Darryl recently moved his growing firm to its current location, but he continued to associate with Steve and Rene' on dozens of cases every year.
In 2018, Steve Cornwell and Rene' Sample joined the firm now known as Freedman Law.  That year Darryl was diagnosed with a terminal illness and he chose his long-time partners to carry on his legacy and take care of his beloved clients and loyal staff.  That year Darryl also brought on another long-time colleague, Mark Busick, as the firm's Managing Attorney.  With Steve, Rene' and Mark, the firm now had over 120 years of personal injury trial experience. 
Comforted with the knowledge his firm was in great hands and surrounded by family, Darryl B. Freedman, 56, passed peacefully on December 19, 2018.  Steve, Rene' and Mark along with the rest of the attorneys and staff have are honored to carry on Darryl's legacy of service.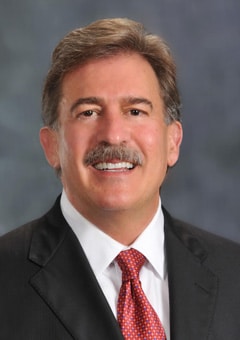 July 29, 1962-December 19, 2018
Take The First Step.
Peace of mind begins today. Fill out the form below for a quick call from our staff.
The use of the Internet for communications with the company will not establish an attorney-client relationship and messages containing confidential or time-sensitive information should not be sent.
*This does not constitute a guarantee, warranty or prediction regarding the outcome of your legal matter. Facts and circumstances of your case may differ from the matters in which results and testimonials have been provided.
Copyright © 2019 Darryl B. Freedman, A Professional Personal Injury Law Corporation. All Rights Reserved.